This week
Russian invasion of Ukraine
What a horrendous situation.
There's a lot of hyperbole about 'cyber war' that I don't think is helpful. Undoubtedly, security and technology teams defending critical infrastructure and government departments in Ukraine are facing a tough time - digitally, physically and emotionally. Joe Słowik's post is a good read on the context and how current attacks are 'annoyances' than 'attacks' and ultimately _"fall quite short of past cyber incidents in Ukraine in terms of both extent and impact."
As I wrote in a Cydea risk advisory this week, I believe that most commercial organisations are more likely to be affected by the sanctions introduced against Russian nationals and companies than state aggression in cyberspace.
The UK NCSC has published [guidance for steps to take when the cyber thread level is heightened](steps to take when the cyber threat level is heightened), though the immediate business consequences are more likely to be associated with disruption to business operations and impact on revenue where organisations deal with customers in the Russian Federation. And, as @GossiTheDog points out, trying to make significant changes to your infrastructure may lead to self-inflicted disruption.
Ciaran Martin, the former head of the UK National Cyber Security Centre, has tweeted saying " were a really sophisticated, targeted attack causing huge disruption to Western critical infrastructure to take place, it would be glaringly obvious it was Russia, with all the escalatory consequences." I agree with him, and that it is ultimately impossible to prescribe how events in Ukraine will unfold.
Collateral damage from an unsophisticated attack is a more likely outcome for businesses to prepare for. There is historic precedence for this, too, with a Russia-linked outbreak of the 'NotPetya' malware in Ukraine leading to significant disruption to many companies and sectors worldwide, from shipping giant Maersk, to law firm DLA Piper, and advertising giant WPP to tech provider Nuance.
That may come from either side: A Russia-linked attack may escape its intended target (per NotPetya), however, Ukraine is calling on hackers to come forward and help defend its critical infrastructure and hacktivist group Anonymous has declared 'cyberwar' against Russia (who apparently successfully subverted Russian TV broadcasts to feature Ukrainian music and symbols). The Conti ransomware gang says it 'fully supports' the Russian government and will retaliate against critical infrastructure of those who 'organise cyberattack or war activities' against Russia.
That's a lot of moving parts and potentially loose command and control over the direction and techniques used to achieve objectives. It's certainly plausible for their infiltration or subversion of community efforts. Trust, but verify any efforts that you may get involved with.
Physical conflict and cyberattacks aside, Jackie Singh has a great thread on the third front of this conflict: (dis)information warfare. Her thread is a methodical unpacking of the dissemination of pro-Russia talking points and how 'grass roots' news is generated from false discourse on social media.
Interesting stats
Log4Shell was a big deal…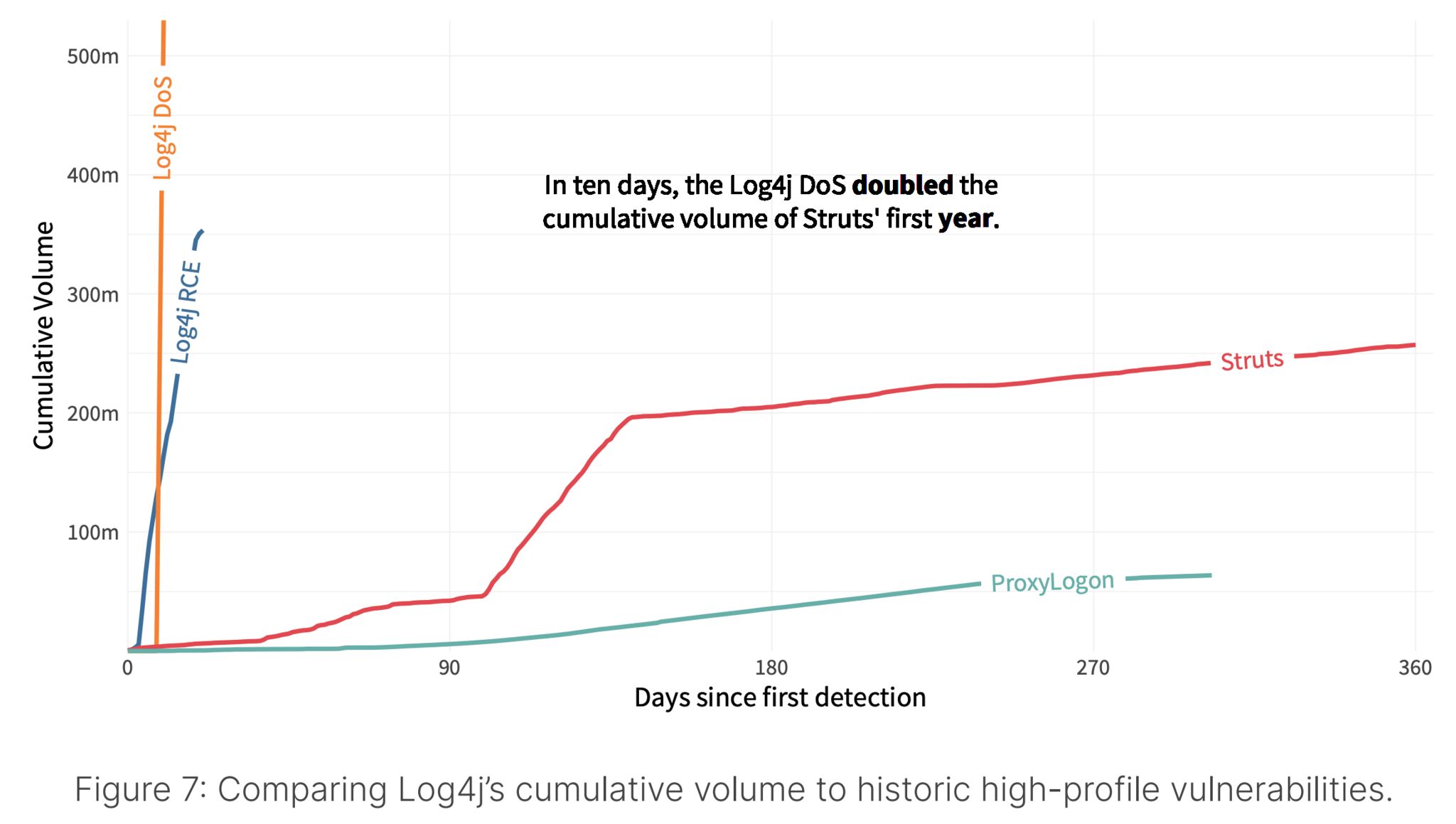 2x volume of Log4J DoS attacks in the first 10 days compared to Struts' first year, that's also  50x the level of activity seen for the Microsoft Excel ProxyLogon vulnerability (h/t Phil) fortinet.com (PDF), though many attackers may have already lost interest in it, according to SANS therecord.media
83%% of successful ransomware is now double, or triple, extortion (threatening to release files and/or notify the victim's customers directly), with  18% who pay up still have their data exposed, and 35% being unable to retrieve their data after making payment, according to Venafi bleepingcomputer.com
In brief
Attacks, incidents & breaches
Threat intel
Vulnerabilities
Operational technology
Privacy
Public policy
Mergers, acquisitions and investments
And finally
Businesses are taking action against Russia
"The sanction nobody is talking about." Pornhub is (cock)blocking Russian users from its platform. H/t to @alexbloor for labelling this 'dicklomacy'. @alexbloor