Another shorter edition this week because I'm still on vacation.
This week
Conti vs Costa Rica
The Conti Ransomware gang has been targeting systems of the Costa Rican government in a move that outgoing president, Carlos Alvarado Quesada, says is designed to "threaten the stability of the country in a transition situation." The attack on Junta Administrativa del Servicio Eléctrico de Cartago (JASEC), a company that runs electricity for the city of Cartago with a population of 160,000, is the seventh state or municipal organisation to be hit. A ransom demand of $10 million has been made by the cybercriminal group
Microsoft report on Russian cyberattacks against Ukraine
Microsoft has published a special report detailing an 'overview of Russia's cyberattack activity in Ukraine'. It says that there have been 237 operations which have been conducted in parallel with the physical attacks against Ukraine. "Nearly 40" of these have been destructive 'wiper' attacks designed to permanently disable computer systems.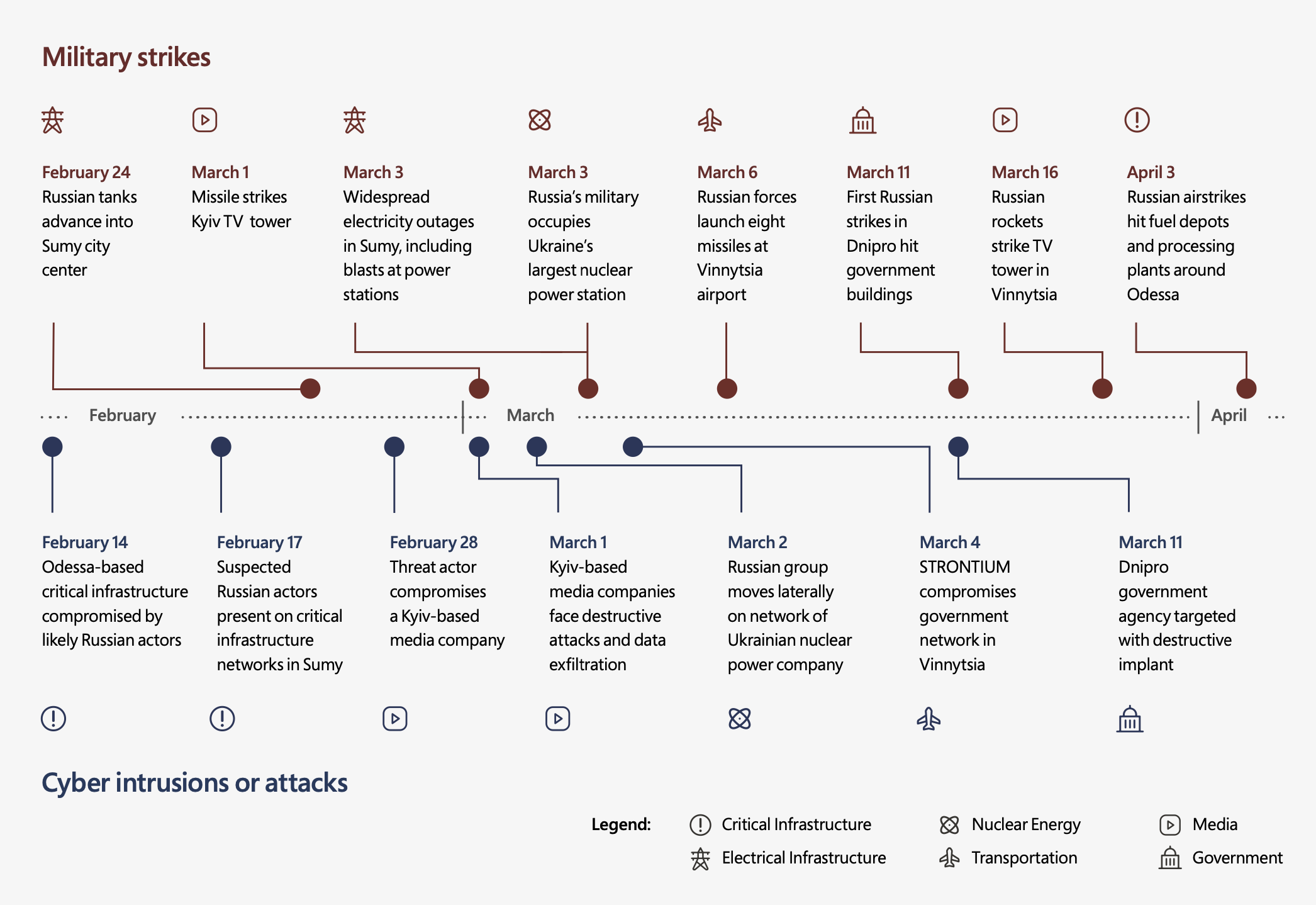 arstechnica.com, microsoft.com (PDF)
Like 'pouring ink in a lake,' Facebook documents admits doesn't know where your data flows
A leaked report admits that Facebook has no idea where your data goes within its systems. "We've built systems with open borders," the report says, meaning that "[we] can't confidently make controlled policy changes or external commitments such as 'we will not use X data for Y purpose.'"
The report highlights a "tsunami of inbound regulations that all carry massive uncertainty" and goes on to estimate that approximately 600 engineering years of effort are required to address the open architecture and working practices that underpin Facebook's Ads business.
Interesting stats
7x the total costs in responding and recovering to a ransomware attack, compared to the ransom, with a typical demand equating to 2.9% of revenue on average, ranging from 5% for smaller organisations and dropping to 0.7% of revenue as this rises, according to CheckPoint bleepingcomputer.com
In brief