Hafnium mass-exploitation of Microsoft Exchange servers. Google, Alliaz and MunichRe team up on cloud cyber insurance. Bitflipping may be more common than you think.
Vol. 4 Iss. 10 07/03/2021, last updated 14/03/2021 Robin Oldham ~6 Minutes
Subscribe to Robin's Newsletter
This week
Over 30,000 U.S. organisations compromised by flaws in Microsoft Exchange mail server
It's been a bad week to be a Microsoft Exchange server admin as it came to light that four vulnerabilities in Outlook Web Access had been chained together and exploited by a suspected Chinese-affiliated group - dubbed Hafnium - for espionage purposes. Over 100,000 servers are believed to have been compromised worldwide.
Targets include "infectious disease researchers, law firms, higher education institutions, defence contractors, policy think tanks, and NGOs."
The four vulnerabilities (CVE-2021-26855/26857/26858/27065) allow the attackers to use server-side request forgery to authenticate HTTP requests as the Exchange server, run code as SYSTEM and then write files anywhere on the server. The result has been to implant a web shell that then allows them to read and exfiltrate the victim's emails.
The reasons behind the scale of the attack are unclear. Espionage actors are usually extremely careful to cover their tracks and infecting 10,000's organisations draws a lot of heat. It may be the result of a rogue contractor or cybercrime gang testing how to automate for mass-exploitation.
Microsoft has released a patch that closes the four vulnerabilities. You must install it as an administrator or aspects of it will fail and, helpfully, you won't be notified. Given the extremely widespread nature of the attack, even if you did patch quickly it may be that your Exchange server was also ready compromised.
Also published are tools that identify if your Exchange server has been compromised on github.
The velocity of exploitation and reach is concerning and the impact will be disproportionately large on smaller organisations. Though for these businesses while email is one of those things critical, it generally isn't core enough, to warrant running it on-prem and is worth serious consideration for a move to the cloud, if you haven't already.
In the meantime: #HugOps. #HugIR. They've had a long week.
microsoft.com, cisa.gov, krebsonsecurity.com, arstechnica.com, techcrunch.com, theregister.com
Interesting stats
~$200,000 per day expenses reported by SolarWinds relating to the investigation and remediation of their supply-chain attack… $3.5M to the end of the December 2020 financial reporting period (the breach was disclosed on 14th December) bleepingcomputer.com
The U.S. Army is warning of QR code scams cyberscoop.com which led to this stat from a Mobile Iron survey in September 2020… 71% of people cannot distinguish between a legitimate and malicious QR code, that I assume means that 29% of respondents are liars? 🙃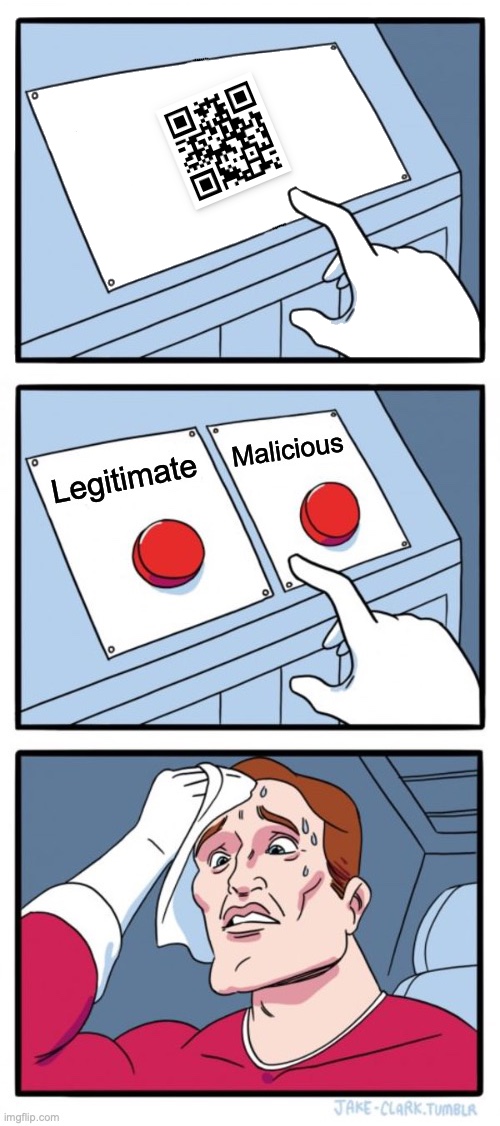 Other newsy bits
Trust in AI systems
The integrity of the data sets used to train, and maintain, artificial intelligence is an increasingly hot topic. Not just because manipulating them may be used to cause undesired or unpredictable results, but because of the biases that may be baked into the decision-making process of these systems. That's one of the reasons behind the high profile departures of Google's ethics researchers Margaret Mitchell and Timnit Gebru.
"Algorithms are opinions embedded in code" — Cathy O'Neil   Congress has been considering the need for an 'Algorithmic Accountability Act' to govern the use of artificial intelligence. The Act would require companies to assess the probable real-world impact of automated decision-making systems. East of the Atlantic AI has been an area of focus for data protection regulators like the ICO, who have some points and examples to consider if you're interested in, or designing, AI systems. 
'Hacking' AI systems and their algorithms may be far simpler than you think: just last year artist Simon Weckert subverted Google's traffic algorithms by towing a trolly of Android handsets around Berlin (vol. 3, iss. 6). 
Google, Allianz and MunichRe team up on cloud cyber insurance
The 'Risk Protection Program' allows customers of Google's cloud platform to generate an assessment of their cloud workloads against Google's view of best practice, then submit this to insurers to get a tailored cyber insurance policy. It's an interesting risk transfer proposition (and similar to something we've been exploring at Cydea). Insurers have been increasingly worried about the aggregation of risk by lots of their policyholders relying on relatively few technology vendors. This concentration would mean that a failure at, for example, AWS may cause a significant portion of their policyholders to make a claim, resulting in massive payouts (imagine if the tarmac 'failed' on 500 miles of road resulting in motor claims from every driver simultaneously). The Risk Protection Program is perhaps as much about protecting the insurers' commercial risk as their clients' cyber risk. google.com
In brief
Attacks, incidents & breaches
Threat intel
Vulnerabilities
Microsoft Exchange, see above.
'High' criticality zero-day vulnerability in Chrome being exploited, patch available zdnet.com
SuperMicro and Pulse Secure release patches for TrickBot's firmware-infecting module dubbed 'TrickBoot' bleepingcomputer.com
Privacy
AdGuard releases list of 'CNAME trackers' that attempt to circumvent third-party cookie blocking github.com
Public policy
Musing from Randal Milch on post-breach IR investigations and attorney-client privileges: "What is good for litigation is not necessarily good for cybersecurity." lawfareblog.com
Mergers, acquisitions and investments
Smart, but pricy, move: Okta has acquired Auth0 for $6.5BN to expand identity coverage to "both workforce and customer" techcrunch.com
Also in identity… Private equity group TPG buys Thycotic to merge with previous investment in Centrify. The new group will rival BeyondTrust and CyberArk in revenue terms theregister.com
And finally
Bitflipping may happen more frequently than you might imagine
Everything you do on your computer boils down to bits, binary representations of 0's and 1's. Occasionally cosmic rays or hardware errors can result in these values being 'flipped' in memory from 0 to 1, or visa-versa. A researcher has been investigating bitsquatting using domain names that are one bit different: for example, flipping the 'i' bit in "windows" becomes "whndows". Having found 14 'bit flipped' domains for windows.com they registered them and the traffic. The time.windows.com domain is used to synchronised the clock on the Windows operating system and, over 14 days, they received 199,180 NTP Client connections from 626 unique IP addresses. Cool research, Remy!  bleepingcomputer.com
Get this weekly information security newsletter of cyber security and privacy articles, events and topics that have caught my eye, some intersting stats, plus a summary of other news.
There are hundreds of subscribers who get it direct to their inbox, every Sunday, at 7:00pm. They tell me it's pretty good, is an interesting read, and saves them time.