This week
Costa Rica declares national emergency after ransomware attacks
Rodrigo Chaves, who was sworn in as president of Costa Rica, has made one of his first acts to declare a state of emergency over the ransomware attacks against the country. Finance, labour and telecommunications ministries have been targets, as have the social security agency and meteorological institute. One estimate has suggested that $200 million had been lost due to tax and customs bottlenecks.
The Conti ransomware gang have claimed responsibility for the attacks (vol. 5, iss. 18) and the country has said it will not pay any ransom to the "cyberterrorists".
The gang has leaked over 600 GB of data stolen during the incident and has also encouraged Costa Ricans to revolt if their government does not pay the ransom and 'stabilise the situation' quickly.
The US is offering up to $15 million for information on members of the Conti ransomware gang that leads to an arrest or conviction.
I've not seen any analysis yet as to how the group was able to gain widespread access or why the country would be targeted in particular.
theguardian.com, bleepingcomputer.com, scmagazine.com (revolt), therecord.media (US)
Interesting stats
$7 for a two-month DCRat subscription for a basic remote access trojan and plugins, according to BlackBerry theregister.com $260 for a years subscription for password-stealing malware, and $90 for a crypto-miner on one dark website and associate Telegram channel, according to Cyble theregister.com
Other newsy bits
One year on, civil penalties are proposed against Colonial Pipeline
The US Department of Transportation's Pipeline and Hazardous Materials Safety Administration has concluded proposed civil penalties totalling $986,400 for six violations that contributed to the disruption to fuel supplies following the DarkSide ransomware attack (vol. 4, iss. 19).
Practices in Colonial's control rooms were in "probable violation" of safety regulations and meant that a smaller scale shutdown of operations was not possible, including not testing manual continuity plans on an annual basis.
A seventh violation, relating to not testing SCADA backup servers, was excluded from an immediate penalty on the advice that the company 'promptly corrects this item'.
The focus on compliance with safety regulations is, in part, due to the minimal cyber security regulation for such critical infrastructure providers before the Colonial Pipeline incident. This spurred an executive order from President Biden aimed to improve cyber security across the United States. (Eric Geller's tweets take a look at the progress that's been made.)
washingtonpost.com, dot.gov, @ericgeller
Microsoft launches a new range of managed security services
Microsoft has announced three managed security services to be launched in 2022. "Security Experts," Microsoft says, "combines expert-trained technology with human-led services to help organizations achieve more secure, compliant, and productive outcomes."
The three services are:
Microsoft Defender Experts for Hunting for those with a 'robust security operations centre' takes Microsoft Defender data from endpoints, Office, cloud and identity sources for threat hunting on an on-demand basis
Microsoft Defender Experts for XDR is a managed (extended) detection and response service using tooling in Microsoft 365 stack
Microsoft Security Services for Enterprise is a combo of the previous two with security information and event management (SIEM) for a 'high-touch' and 'expert-led' managed service against a custom statement of work
The services potentially help underwrite the company's own security investment by turning existing 'cost centre' security operations staff into 'revenue generating' ones.
Not wanting to cause alarm amongst its partner community, Microsoft says it has designed these services in collaboration with partners including BlueVoyant, Red Canary and Mandiant. This has resulted in new APIs to expose more signals and threat intelligence to use in their services while "Microsoft is fully committed," Redmond says, "to working with an ecosystem of partners and technologies that provide customers the flexibility to choose what works for them."
microsoft.com, theregister.com
Reading and thinking
Wireless malware and 'turned off' iPhones
This paper will be released on Monday 16th May, but promises to be some really interesting research into running malware on the wireless chips in iPhone. Those radio chipsets stay powered on even when the phone is 'turned off' or runs low on power so that payment cards and passes in Wallet and Find My features still work.
"We analyze how Apple implements these standalone wireless features, working while iOS is not running, and determine their security boundaries," says the abstract, "[demonstrating] the possibility to load malware onto a Bluetooth chip that is executed while the iPhone is off."
In brief
Attacks, incidents & breaches
Threat intel
Vulnerabilities
F5 BIG-IP vulnerability disclosed last week is being actively exploited after proof of concept is posted online arstechnica.com
Zyxel USG and ATP firewall models subject to 'easy to weaponise' unauthenticated remote code execution vulnerability arstechnica.com
Cyber defence
Top tips from NCSC on putting staff welfare at the heart of incident response (it's always important to feed and water your responders!) ncsc.gov.uk
Also new from NCSC is an email security check that validates the presence of DARMC and TLS to help prevent spoofing and interception of email ncsc.gov.uk
Security engineering
Google announces 'Open Source Maintenance Crew' to "work directly on improving the security of critical open source projects" therecord.media
Privacy
Clearview AI settles American Civil Liberties Union lawsuit over Illinois biometric law and has agreed to not sell its facial recognition database to private companies, though they may still purchase the company's algorithm cyberscoop.com
Georgetown University Centre on Privacy & Technology's report American Dragnet argues that the US Immigration and Customs Enforcement (ICE) is a domestic surveillance agency, including "access to the driver's license data of 3 in 4 (74%) adults," and tracking "the movements of cars in cities home to nearly 3 in 4 (70%)" americandragnet.org
San Francisco Police Department has used video footage captured by the cameras used on autonomous vehicles for investigations vice.com
Public policy
And finally
Give that wolf a banana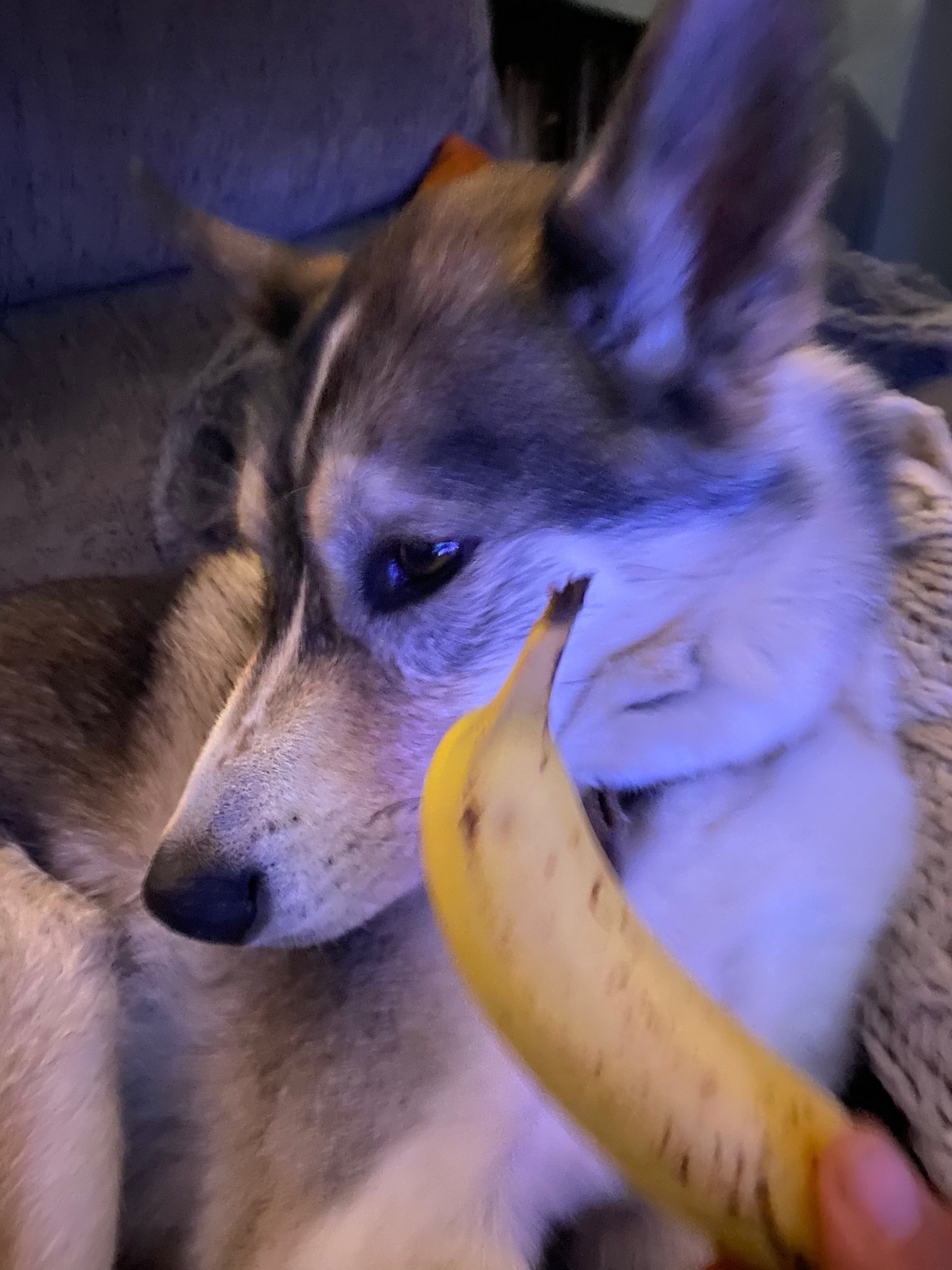 And see this video if you're not a Eurovision fan* youtube.com
* I'm sure how much this will help, though 😂