This week
Facial recognition in Co-op convenience stores faces legal challenge
A system called 'Facewatch' is at the centre of a legal challenge brought by Big Brother Watch against the Southern Co-Op. The system of facial recognition cameras is in use a 35 out of 200 convenience stores across London and the south of England and captures biometric data of all shoppers who enter these stores.
The co-operative is defending the system saying that it only uses the system for crime prevention and staff protection in stores with a history of these incidents.
The use of facial recognition technology in retail and hospitality sectors isn't unusual, though has seen an increase in use over the last decade. Facewatch also advertises Spar, Budgens and Sports Direct as customers on its website.
The Facewatch system creates 'local intelligence' by sharing watchlists amongst its subscribers in a local area, which the challenge says only serves to displace crime.
The Big Brother Watch challenge says that the use of the technology is not proportionate with the prevention of crime as images are not shared with the police, while calling the scheme "Orwellian" as these watchlists are secret, and supermarket staff can add any shopper as a 'subject of interest'.
Interesting reading
Interesting stats
The latest IBM/Ponemon data breach report is out ibm.com:
$4.35 million the average cost of a data breach, up  12.7% over the last two years, according to IBM, which adds that  60% of businesses who experience a breach opt to increase the price of their products or services to recoup these costs from customers.  62% of companies said they were insufficiently staffed to support their cyber needs, and this contributed to a  $550,000 increase in average costs for these organisations compared to those who had adequate staffing levels zdnet.com
Palo Alto Networks also published a report covering 600 recent incident response cases paloaltonetworks.com:
37% of initial access results from phishing, followed by  31% via a software vulnerability, and  9% by password spraying or brute-forcing credentials zdnet.com
8.1% increase in demand for fibre-optic cable in the first half of 2022, driven by large digital infrastructure projects, leading to the cost of fibre optic cable rising to  $6.30 per fibre km as prices of helium, used in the manufacture of fibre-optic glass, have increased 135% after plant outages in Russia and the US, up from  $3.70 per fibre km 18 months ago, according to market analysts CRU Group arstechnica.com
In brief
Attacks, incidents & breaches
Threat intel
Cyber defence
Operational technology
Privacy
Public policy
Regulatory
Law enforcement
Mergers, acquisitions and investments
And finally 
Bad week for Microsoft Defender
Microsoft Defender is now a paid add-on for individuals following a 'rebrand', while the built-in, free anti-malware software that ships with Redmond's OS is now called Windows Security. Both share the same icon and seemingly the transition isn't going particularly smoothly, with confused consumers and contradictory advice being given by the paid-for tool being highlighted by Kevin Beaumont (@GossiTheDog):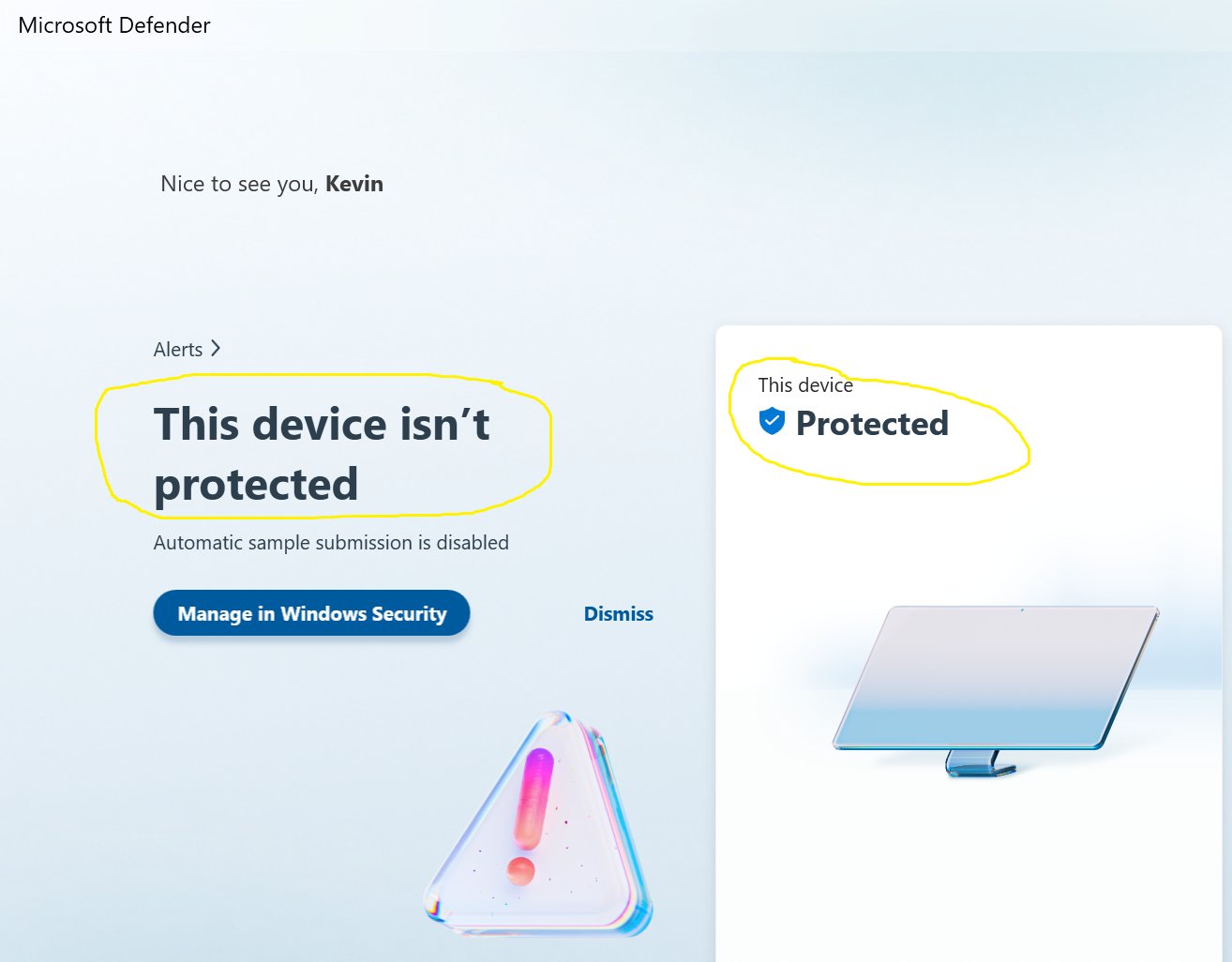 As well as the confusion around the ever-expanding 'Defender' product branding, Sentinel Labs says Microsoft Defender is being used to side-load Cobalt Strike beacons by cybercriminals @GossiTheDog, bleepingcomputer.com