This week
Trojan Source
This was a 'huh, well yeah, I guess that is a thing' moment: great research from Ross Anderson et. al on how compilers treat Unicode characters, especially where they come across conflicting, bi-directional (e.g. both left-to-right and right-to-left languages) characters. The answer is that things that look like code comments to the human reader may be interpreted and compiled into the final application.
Apparently, basic versions of this technique are already being used to help disguise malware from email gateways, and I think we are a long way from "you can't trust anything written" but it's certainly a novel class of vulnerability that I'm sure has raised a few eyebrows within the intelligence communities.
tronjansource.codes, lightbluetouchpaper.org, krebsonsecurity.com
Interesting stats
$9M-$12M expected reduction in revenue for bandwidth.com following recent DDOS attack therecord.media
77% of rootkits are used for cyber espionage, with 44% of attacks being targeted at government agencies, according to Positive Technologies zdnet.com
57% of ICO penalties issued by the Information Commissioner's Office since January 2020, totalling £5.1M remain unpaid, as many firms use appeals to delay the process or go into liquidation theregister.com
Other newsy bits
Meta shutters Facebook's facial recognition features
Meta (the new name for Facebook's parent company) has announced that it is disabling facial recognition features that saw it settle a case brought under Illinois' Biometric Information Privacy Act last year for $650 million.
Citing 'complex social issues,' around facial recognition technology the social network will delete the 'faceprints' it had generated of 1 billion users, though will continue to work on technology that may have 'positive use cases', such as for the visually impaired or fraud prevention.
cyberscoop.com, therecord.media,
Thoughtful things
The 'increasingly sophisticated threat'
… may more likely be our biases towards future uncertainty and complexity, according to the former head of MI5 Lord Evans. @ciaranmartinoxf
Security 'sludge' vs usability
I've never been a fan of 'EXTERNAL EMAIL' banners and labels on emails. They detract and desensitise the user from the threat, rather than long-term increase awareness. (Not to mention the environmental impact of storing all those extra characters in every reply and user's inbox.) A good example here from a presentation by Richard Thaler.
"Cognitive detritus… often seems the default design in infosec." — Kelly Shortridge
Beg bounties
A play on bug bounties and chuckle-worthy concept.
"I've identified a vulnerability in your web application. Waiting for your positive response."
In brief
Attacks, incidents & breaches
Threat intel
Vulnerabilities
Security engineering
Internet of Things
Privacy
Public policy
Mergers, acquisitions and investments
And finally
"When God closes one door, he opens another"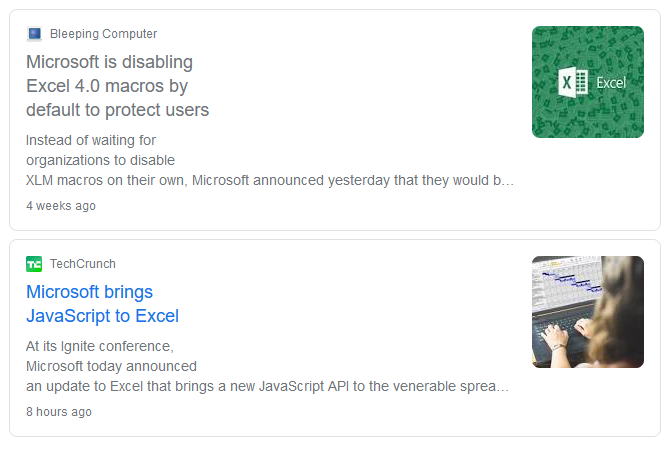 H/T: @sshell_