This week
A couple of hardware security bits of news…
New Rowhammer technique bypasses DDR4 protections
Rowhammer techniques exploit the physical design of RAM by 'hammering' the physical rows of chips inside to manipulate neighbouring chips and flip bits from 0 to 1, or visa-versa. Our understanding of the technique has increased a lot since the research was first released (vol. 1, iss. 23) and the latest paper, from the computer security group at ETH Zurich, explains how it is possible to achieve bit flips despite hardware protections in DDR4 type memory. While traditionally chips had been targeted in rows (hence the name) and protected by a mitigation called 'Target Row Refresh' (TRR). The new research shows the same effect can be achieved with non-uniform, frequency-based patterns. ECC (error correcting code)) -capable RAM, such as those used by Amazon, Microsoft and Google in their cloud platforms, makes exploitation much more difficult.
Developer mode accessible on Intel CPUs, allows retrieval of TPM key
Pentium, Celeron and Atom CPUs contain a vulnerability that allows an attacker with physical access to install malicious firmware and run the chip in debug mode. Once in this mode the 'fuse encryption key' (unique to each chip and used to generate other cryptographic keys) can be obtained, allowing onward decryption of the trusted platform module (TPM) and other protections built on top of the Secure Enclave such as Bitlocker hard disk encryption.
Interesting stats
7.5% increase in cases that NCSC has helped organisations in the 12 months to August 2021, with the flagship Active Cyber Defence programme contributing 2.3M cyber-enabled commodity campaign take-downs, 442 (4.2x previous year) NHS-branded phishing campaigns, and 80 copy-cat NHS apps ncsc.gov.uk (PDF)
$25.5M+ made by Conti ransomware gang since July 2021, according to Prodaft therecord.media
Other newsy bits
Tesla outage leaves cars unable to start
Tesla drivers were locked out and unable to start their cars after the car manufacturers app experienced an outage. While key fobs to the electric cars are provided for owners to unlock and start their cars, users can opt to just use their smartphone for these functions. Approximate 500 users reported the issue, with Elon Musk tweeting "we will take measures to ensure this doesn't happen again"
Memento ransomware switches to WinRar
Canny outsourcing move, genius tactic, or developer fail? The Memento ransomware group has been seen using WinRar — software for creating compressed (ahem) zip files — to encrypt copies of victims' data after their encryption malware kept getting flagged by detection tools.
Long reads
Joe Tidy's piece on Evil Corp
BBC cyber report Joe Tidy has been on the hunt for Evil Corp in Russia and has an interesting write up on an interaction with Maxim Yukabets' father. It's a good background and history on the ransomware group.
How a bank runs its PKI infrastructure
Private key infrastructure is important to digital security. The keys are used to sign messages, encrypt and decrypt data and more. It's most widely known as 'the padlock' behind visiting HTTPS websites. Were an attacker able to get their hands on the digital keys to a bank, they'd be able to impersonate them, steal money and cause a lot of mischief. Monzo has published a blog going into the details behind how they keep the root certificate of their private key infrastructure (PKI) secure. H/t Paul!
In brief
Attacks, incidents & breaches
Threat intel
Security engineering
Internet of Things
Privacy
Regulatory
Mergers, acquisitions and investments
Three unicorns this week:
And finally
Supply chain attacks
The state of security: "We must defend the chicken wing supply chain"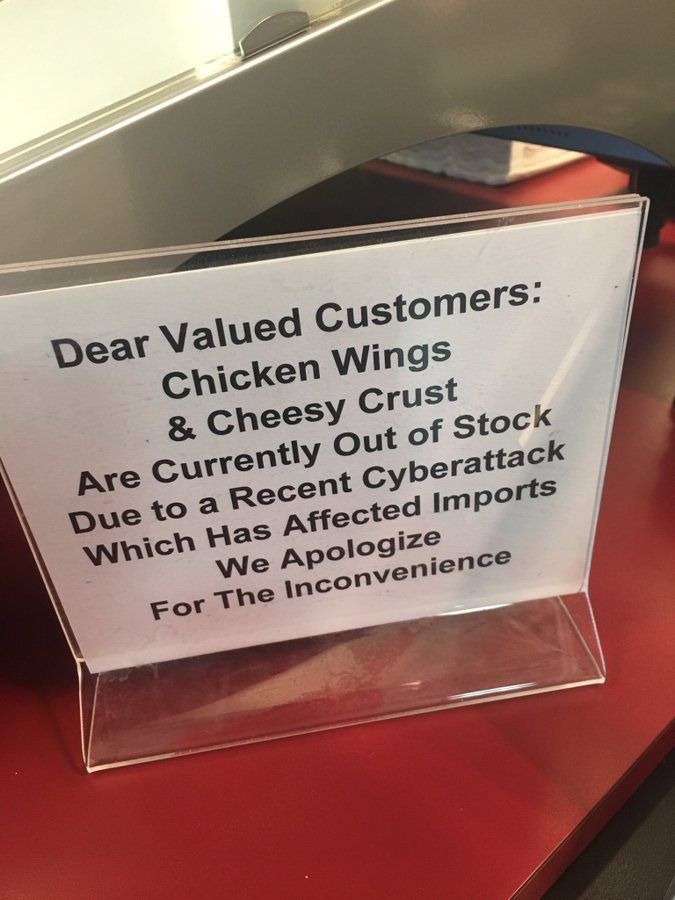 H/t Chip Ressel