This week
UK 'IoT security' bill introduced
The 'Product Security and Telecommunications Infrastructure Bill' was introduced to the UK'S House of Commons this week. The legislation, similar to California's SB-327 IoT cybersecurity law, sets requirements on device manufacturers that "better protects citizens, networks and infrastructure against the harms enabled through insecure consumer connectable products," alongside 5G and gigabit broadband rollouts.
The 'product security' part of the bill takes aim at the vendors of smart devices, such as baby monitors and smart speakers, where apparently only one-in-five manufacturers embed basic security practices into their products. Apparently, the average UK household now has nine such smart devices, meaning almost two of them aren't up to scratch.
If passed, it will grant ministers the power to specify minimum security protections for consumer products, require manufacturers, importers and distributors to comply with the regulations, and enforce penalties where these are not followed.
There are three rules laid out:
unique, device-specific passwords (rather than generic, shared defaults)
disclosure of minimum support period during which security updates will be provided
public contact for the vulnerability disclosure reporting
And the penalties, on paper at least, are quite substantial (and may sound familiar!): uptown £10M, or 4% of global turnover, plus £20,000 per day for ongoing contraventions.
bbc.co.uk, theregister.com, gov.uk
Interesting stats
77% of brute force password attacks use 1-7 characters, with only 6% containing greater than 10 characters, says Microsoft, and that there has been a 325% increase in attacks against RDP servers in the year to September 2021 therecord.media
The second Decrypting Diversity report from NCSC and KPMG in the UK is out… 36% female (2020: 31%) 8% Asian/Asian British (2020: 6%) 3% Black/African/Caribbean/Black British (2020: 4%) 10% identify as LGB (UK average: 2.2%) ~1% respondents are trans or non-binary (UK: ~1%) 25% report a disability (UK: 20%) 19% are neurodivergent (UK: 10%) … there are also lots of other data on inclusivity, incidents and relevant topics that make it worthy of a read and reflection ncsc.gov.uk (PDF)
80% of 320 honeypots were compromised within 24 hours, according to Palo Alto Networks bleepingcomputer.com
Other newsy bits
Tardigrade malware targets biomedical and manufacturing facilities
Lily Hay Newman has a write up of this interesting new malware for Wired. Researchers at BioBright discovered the malware while investigating a 'halfhearted' ransomware attack on a facility earlier this year. They found it to be far more sophisticated and complex than traditional ransomware, with complex covert command and control built-in, as well as the ability to fall back on predefined activities if it is unable to phone home for further instructions.
Dubbed 'Tardigrade' for its ability to withstand extremes, the malware is 'actively spreading' through the biomanufacturing industry via phishing attacks, though it is also capable of infecting USB sticks or self-propagation across networks.
Industry body BIO-ISAC is sharing details of the malware, which is presumably linked to state-sponsored espionage, though no attribution is made. While espionage makes sense, it's also unclear as to why a noisy ransomware attack would have been used that inherently draws attention to the malware.
GoDaddy data breach exposes over 1M accounts
GoDaddy warned in an SEC filing this week that it has suffered a data breach that may have exposed the details of 1.2M customers. The breach occurred on 6th September 2021 and was discovered last week on 17th November.
The affected users are all customers of GoDaddy's managed WordPress services, and their email addresses and customer numbers were breached, with active customer SFTP credentials and database passwords being exposed. In some cases, the SSL private keys for HTTPS certificates were also compromised.
While it's bad for individual users, the wholesale compromise of 1.2M sites like that could be a substantial boon to cybercriminals looking to manipulate SEO rankings, host phishing lures, or deploy cryptominers.
techcrunch.com, theregister.com
Lloyd's releases insurance policy language on cyber warfare
Lloyd's Market Association, part of Lloyd's insurance marketplace tasked with identifying and resolving issues of 'particular interest to the community' has published clauses for underwriters to use as part of cyber insurance policies. The clauses provide standard language that covers instances of over war and other nation-state cyber operations. Attribution is included (and obviously needed if you're going to be discerning what is, or isn't 'war'): this is primarily based on the government of the state where the targeted systems are located, but otherwise, the burden falls to the insurance company themselves.
Long reads
Nigerian cybercrime
This is well worth a read: an interview and context behind how people in Nigeria, where 40% are below the poverty line and inflation is at 17%, are getting caught up in cybercrime. Domestic events and policies can have consequences on the global stage therecord.media
Learning lessons from lawsuits
We're approaching a year on from the Solarwinds breach and little is known about the causes of the breach. As an investor lawsuit progresses, Josephine Wolff looks at what might it tell us, and how may it set precedent for other breaches?
In brief
Attacks, incidents & breaches
Threat intel
Vulnerabilities
MediaTek digital signal processor, used in audio chips of over 1/3 of (often low-to-mid-end Android) smartphones can be turned 'into an eavesdropping bug' theregister.com
Legal and law enforcement
Apple has filed a lawsuit against NSO Group to "prevent further abuse and harm to its users" with reasoning similar to Facebook's filing last year (vol. 2, its. 44): that NSO misused its services to hack customer devices techcrunch.com Meanwhile, Moody's now ranks NSO Group's debt eight levels below 'investment grade' and meaning it is at high risk of defaulting on $500M of loans ft.com
Over 1,000 arrested in Interpol-coordinated operation between June and September this year, that intercepted $27M and the seizure of 2,350 bank accounts linked to romance scams, business email compromise and other forms of cybercrime bleepingcomputer.com
Mergers, acquisitions and investments
Schwarz Group, the retail group that owns Lidl, has acquired XM Cyber for $700M to bolster digital security with the rise of online shopping within the portfolio techcrunch.com
And finally
On the subject of threat intel
For Brad…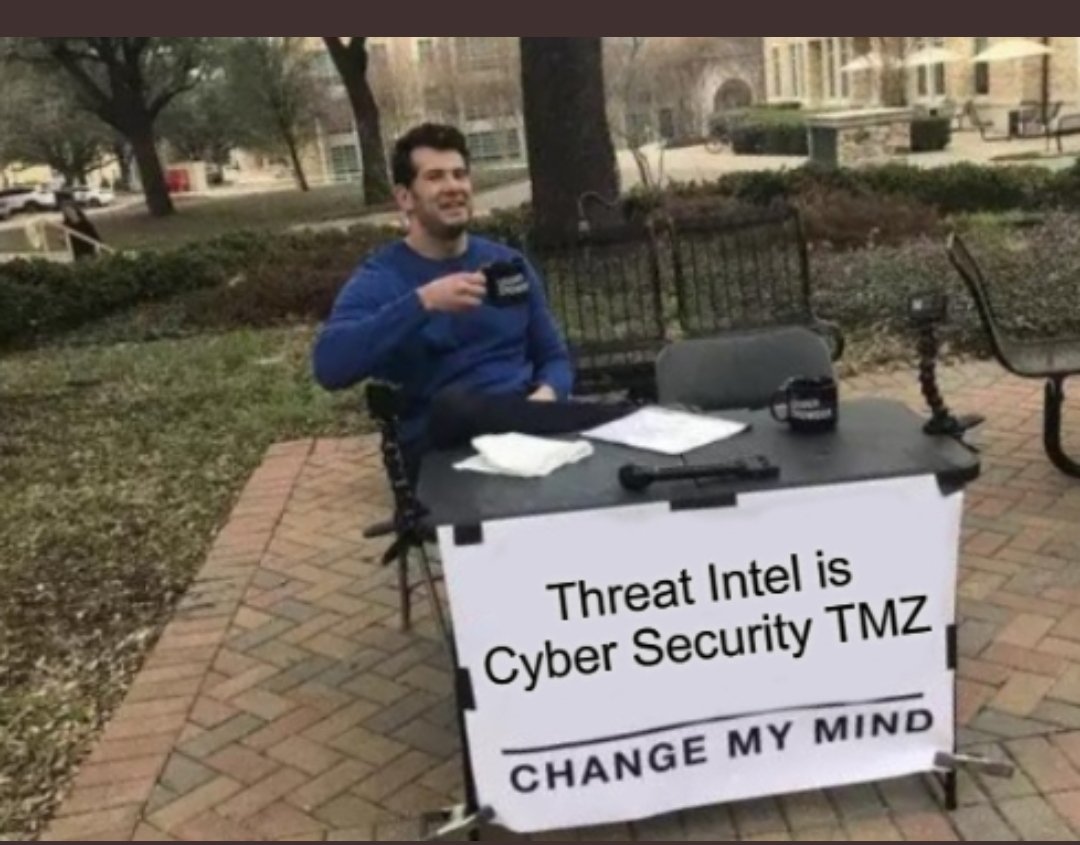 🙃